DOLCE is a publishing house based in Athens, which designs, publishes and distributes artists' books and publications.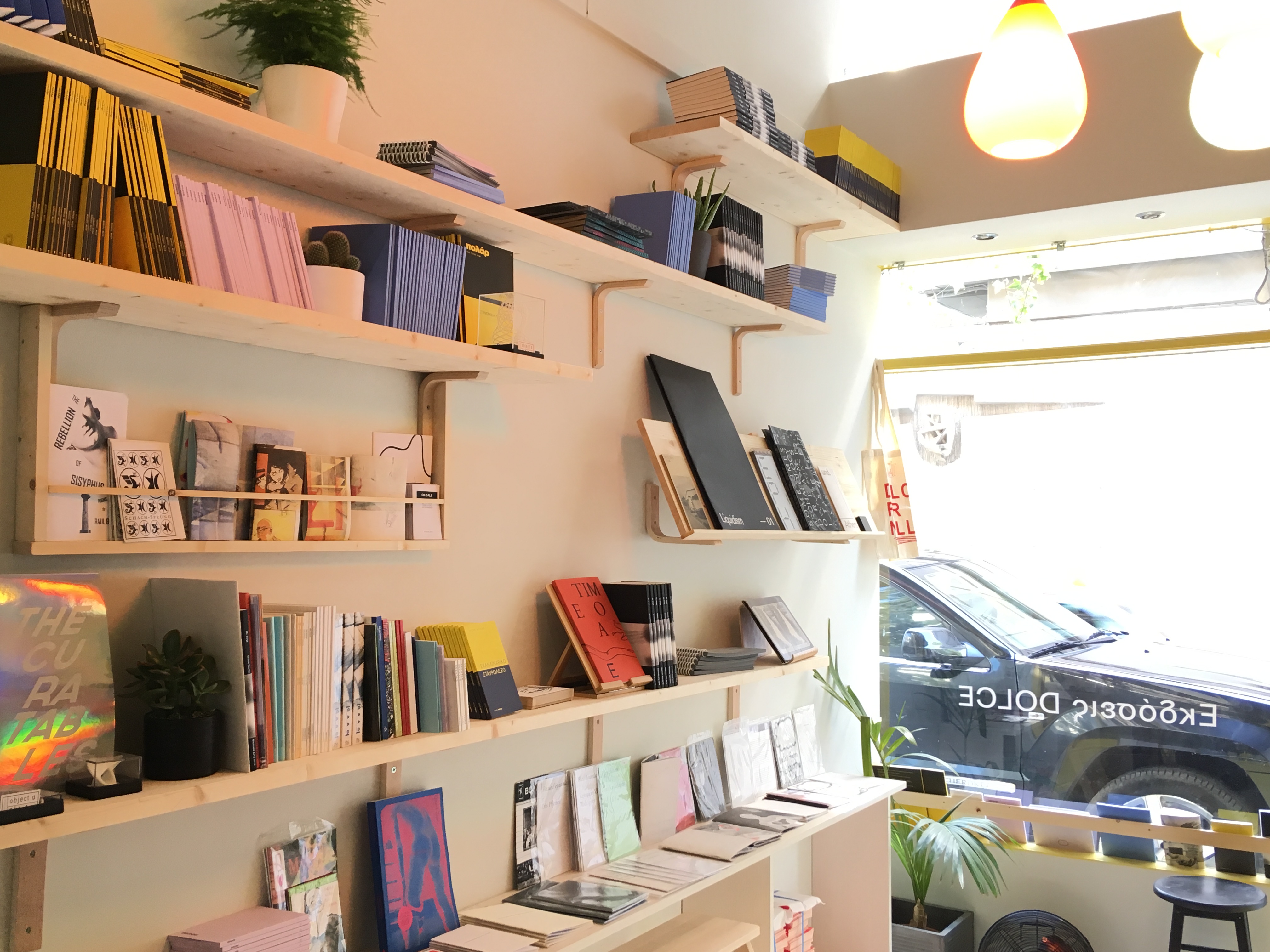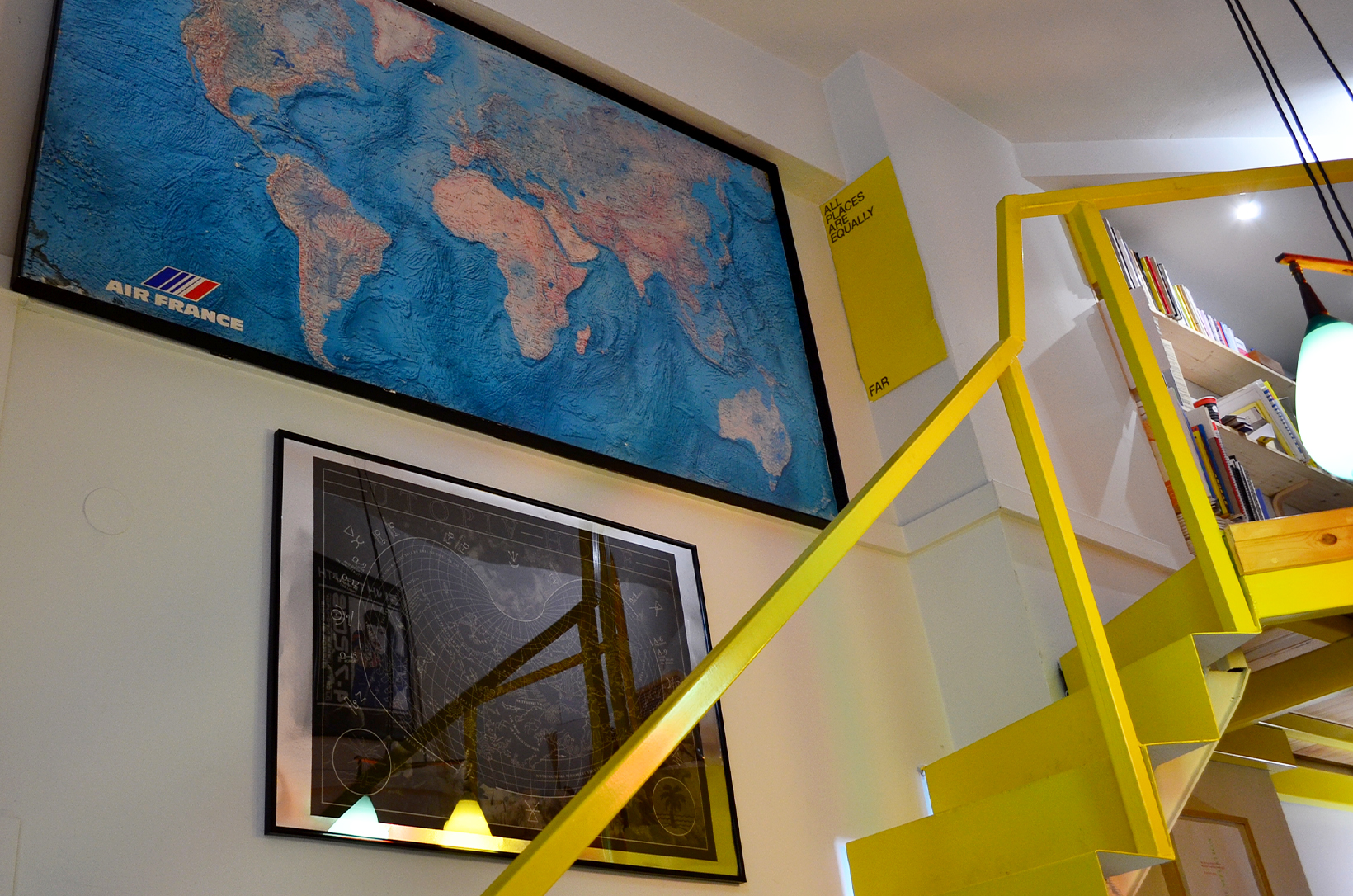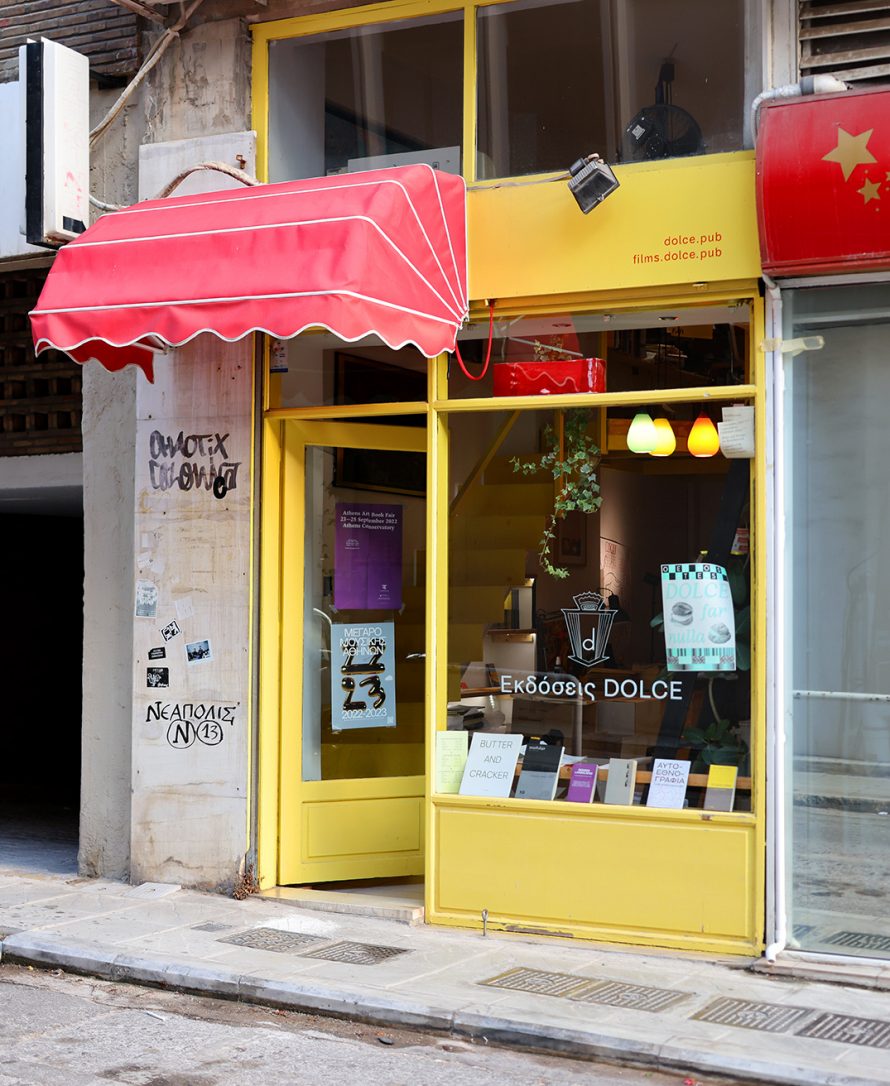 DOLCE is a publishing house based in Athens, which designs, publishes and distributes artists' books and publications.
for DOLCE films please visit films.dolce.pub
DOLCE publications was founded in Athens in 2017 with three main goals in mind: design, produce and distribute artists' books and publications. Production spans across printed objects, from exhibition catalogues, to posters and collectable independent publications. We are especially interested in challenging ideas that allow us to experiment, collaborate and expand our creative palette. Additionally, we offer all sorts of services related to book making (proofreading, editing, copy editing etc).
Our primary focus is on supporting small self-funded productions, independent artists and young designers, but we also value our collaborations with big organisations and institutions such as the Greek Pavilion-Venice Biennale, the Onassis Foundation, Athens School of Fine Arts and the Institut Français de Grèce.
DOLCE regularly organises risoprinting seminars, participates in local and international exhibitions and has received multiple awards in design competitions.
DOLCE past and present
In December 1960, DOLCE patisserie opened its doors for the first time in Skoufa street in the center of Athens. Founded by my grandparents, it became a reference point for the Athenian culinary and cultural life for 31 years.
Drawing inspiration from the story of the patisserie (which closed down on the 31st of August 1991), DOLCE publishing house started in November 2017, investigating three main ideas around printed matter and publishing practices nowadays: progress, death and collective memory.
Initially, DOLCE presented a series of young artists' publications curated by Th. Koveos and began the distribution of similar international publications, as an attempt to fill a gap in the Athenian market of art books & Livres d' Artistes. While developing more text-related projects, two publishing practices started to evolve: one around artists' books, riso prints, experimental production methods of print material and the other, a more traditional approach on publishing, introduced with polar (*polar*) series and magazine. Through collaborations with writers, artists, private and public institutions, those two practices complement each other empowering DOLCE's distinct and timeless identity.
[Theofanis Dalezios]
WORKSHOPS
Risograph Printing Workshops – ongoing, visit our Instagram page
Risograph Printing with design practice Common Ground, Athens, 2019 – ongoing
"Criss Cross 1" by Eva Giannakopoulou, Yiannis Melanitis and Panos Sklavenitis, Hydra, May 2018
"journey" Risograph basics by Lena Cold, Athens, April 2018
COLLABORATIONS
Open Riso Day with design practice Common Ground, Athens, 2019 – ongoing
Artist-in-residency Lenio Kaklea, Encyclopédie pratique, Athens, October 2018
Lacanian Alphabet, Giannis Sarris, Athens, 2018 – ongoing
"Beyond Human Impulses" Performance Festival curated by A-DASH – Athens, 2018
Posters 1st school of Special Education, Chalkida, 2018
Publications curated by Theodoros Koveos, Athens, 2017  ongoing
FAIRS

Athens Art Book Fair 2019, 2021, 2022, 2023
Miss Read, Berlin, 2023
Sprint Milano, 2022, 2023
VOLUMES, Zurich, 2019
Frankfurt Buchmesse, 2019
Thessaloniki International Book Fair, 2018
5th Antwerp Academy Art Book Fair, Antwerp, 2018
"I NEVER READ", Basel, 2018
The typeface used for this website is Dolce Noir sans rounded, designed by G. Triantafyllakos (atypical.gr) for DOLCE publishing